Catalina Jones Named NASB School District Employee Making a Difference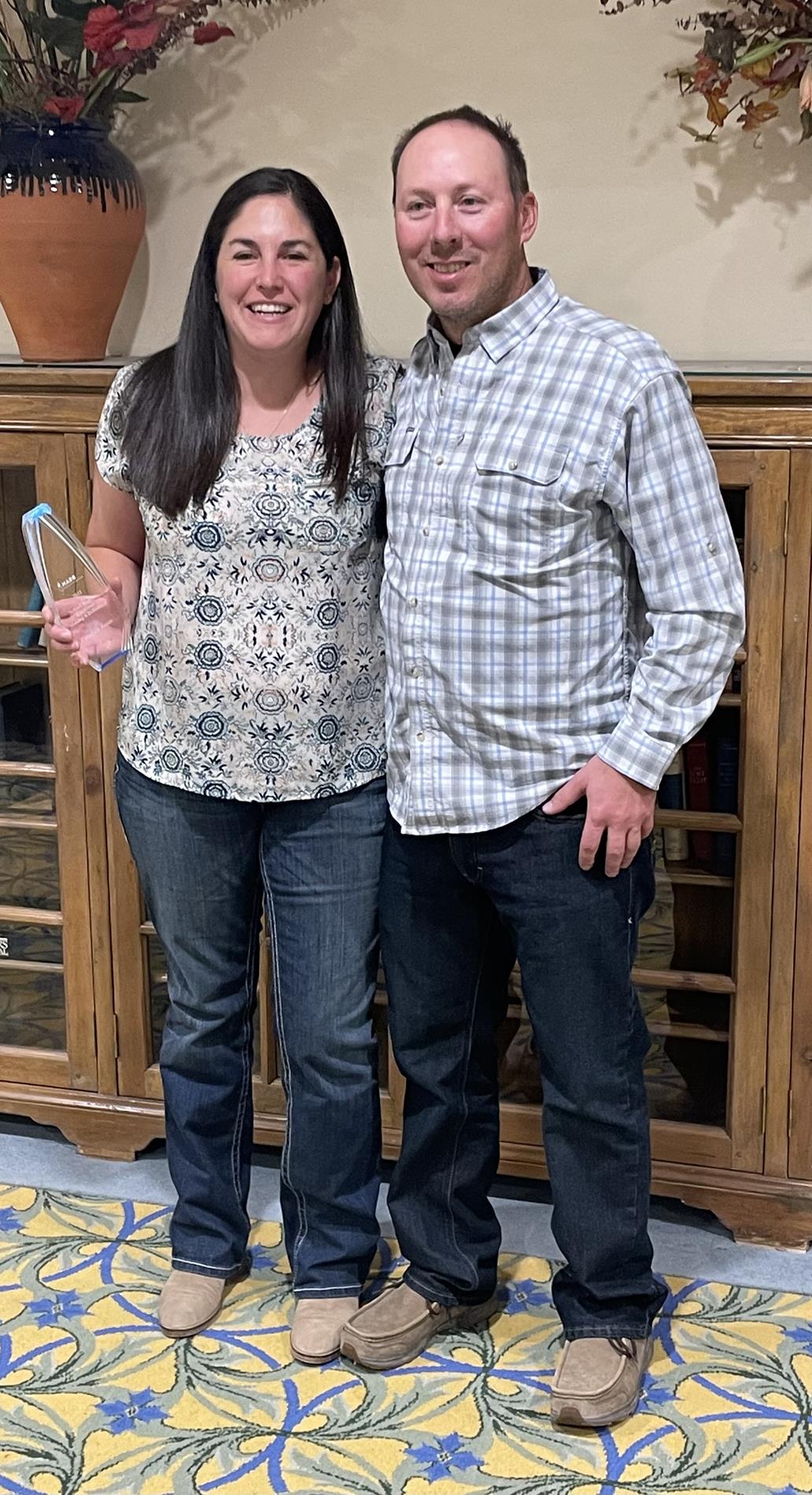 ---
The Nevada Association of School Boards met over the weekend of November 10-13. Among other business items, the Association recognized outstanding work done by various individuals across the state. Our own Catalina Jones was one of them!
In the business operations of a school district, there are many unsung heroes. These are people who show up everyday on time, put in maximum effort ensuring smooth operations behind the scenes, and never seek recognition or even acknowledgement for their efforts. This is true in all school districts, but especially so in rural ones, where these employees wear many, many hats, and always willingly take on even more duties when budgets are tight.
Such is the case with Catalina Jones, the Grants Coordinator of the White Pine County School District. As she works with grants, Ms. Jones not only assists with the often formidable narratives, but builds budgets, ensures applications meets content and formatting requirements, builds budgets, communicates with Department of Education staff, rolls out goals and objectives to local staff, orders supplies, distributes supplies, communicates with the Board of Trustees, reminds staff of grant parameters, coordinates payroll, and, in general, keeps the everyone on their toes.
Within the last five school years, thanks to Ms. Jones assistance, the WPCSD has secured nearly $3 million through 1003a, $2.1 million through the Pennington Foundation, $400,000 through Title IVA, $200,000 through College and Career Ready, $350,000 through Turnaround, $500,000 through Read by Grade 3, $700,000 through the state Career and Technical Education competitive fund, and $100,000 through Great Teachers and Leaders. In White Pine, these funds are essential to daily operations. They allow staff to enrich students lives and move closer to achieving the district's vision of "changing the world by creating a world class learning environment where all participants work interdependently to achieve our mission of promoting, supporting, and ensuring high levels of learning. This doesn't even touch the mind boggling requirements that go along with Title I and ESSER.
While Ms. Jones' work with the district's grants is impressive, it is her commitment to helping in all of the other areas that really shows her commitment to working interdependently. She manages the district warehouse, ordering and keeping track of all supplies and getting them to where they're needed. She assists with all of the state mandated testing in the district, including Smarter Balanced, End of Course, ACT, MAP, and more. She also coordinates the entire district's identification badges, helping students and staff secure replacements when they have lost their originals. She is the secretary for the district's Safety and Facilitees Committee, recording notes and communicating the Committee's desires to staff with regard to window replacement, recarpeting, roof replacement, technology installations, etc. This alone is a big job.
It is impossible to convey the level of commitment Ms. Jones has. It doesn't matter what the task is, she dives in with enthusiasm and teamwork. It doesn't matter how tired she is or what else is going on, she gives maximum effort to doing the best job she is able to do. To say she is essential to the WPCSD's operations is to completely underestimate her value. Ms. Jones makes a difference each and every day and the entire district is better for her service.