Week of Respect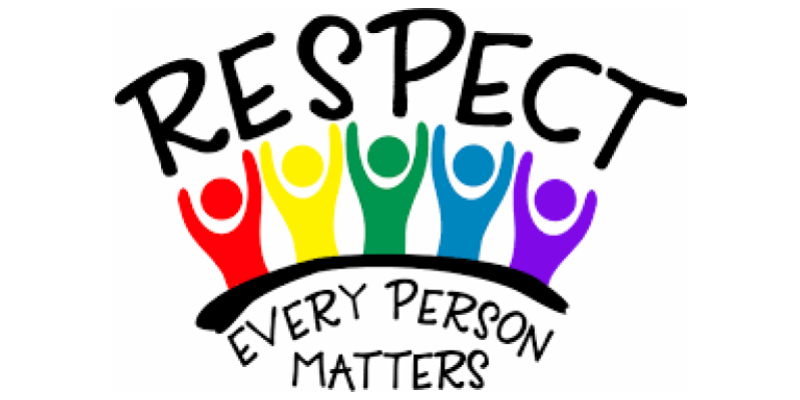 ---
Last week, all students and instructional staff districtwide had the chance to engage in some learning and discussion about how we, together, can make our schools places where everyone feels welcome, safe, and respected.
The PreK-5 community heard from Brian Williams, who issued a kindness challenge for everyone listening. Will we be able to attain the 15,000 acts? I hope so! I can't think of a better thing to focus on at this time! Mr. Williams repeatedly spoke about how we each can contribute to changing the world through our own acts.
The 6-12 community heard from Mike Smith, who told his personal story of giving to the homeless and deciding to act when he wanted change versus sitting around, complaining, and waiting for someone else to take the initiative. He challenged us to be the type of people who add and multiply to others as opposed to subtract and divide. What an inspiration!
Students have been learning specifically about our SEL Pillar of empathy. About this characteristic, our World Class Relationships Framework states "I can recognize and feel the emotions of others. I am able to view a situation or experience from another's perspective. Empathy alone too often fails to spur action. I act on empathy by expressing kindness and consideration towards others." Notice that the Pillar invites us to show empathy by acting.
Last Friday, all of our instructional staff continued to dig in on intentional methods of attending to the important affective domain (defined as feelings, emotions, and attitudes) necessary for world class learning.
In other words, this is a top to bottom, all encompassing initiative. While it's unlikely that any of us will get it right at all times, I believe that by individually and collectively focusing on these positive attributes, we can come together in a community of shared support as opposed to being continually bombarded with negative and divisive messages.
This work flows very naturally into Nevada's Week of Respect, which runs through October 8. To honor the week, I would like to invite you to help add to the 15,000 acts of kindness that our students are aspiring to. Yesterday, students at David E. Norman logged more than 600 acts! They're keeping track to try and meet their goal, but that's not really the point. The true purpose is that, just like negativity, kindness is contagious and we have the power to create that culture in our community.
We can be different, but we can still be together. We can be unique, but we can still aspire to unity. We can disagree about all sorts of things, but still agree to treat each other with kindness, civility, and respect.